The 18th annual KC Fringe Festival -- where adventurous audiences meet adventurous artists. This 16-day explosion of unjuried, uncensored performing and visual arts features performers and creators from all over- local, national and international. Fringe Festival KC is the biggest celebration of arts and culture in the Kansas City metropolitan region. Join us on the Fringe!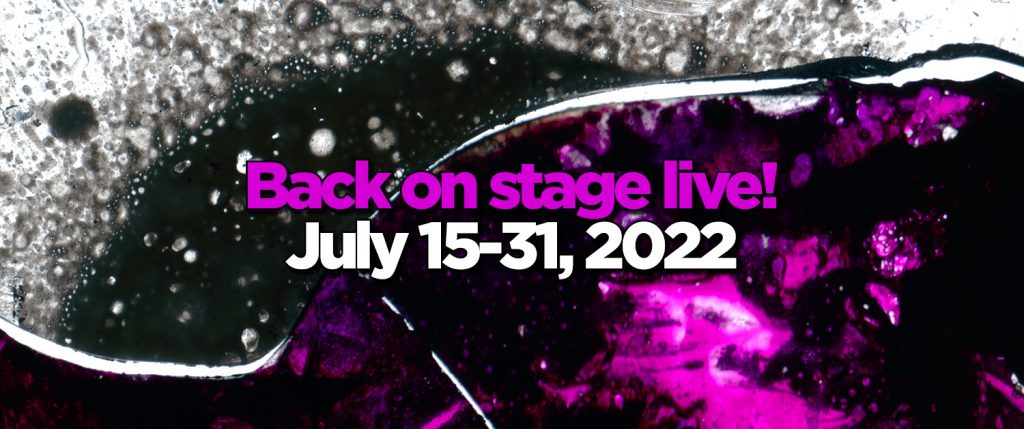 With your $5 Fringe Button, you can purchase tickets to any Fringe show and gain entrance to free events like the Fringe After Parties. You can also use your buttons for special perks at local area businesses. Children 12 and under get their Fringe Button free. Buttons are available at every Fringe venue during the festival, at the Opening Night Party, and at Fringe 411.
Tickets are $10 for each live event and can be purchased in advance here, at the venue box office 30 minutes prior to show time, or at Fringe 411. Tickets for children ages 4-12 are $5. Fringe 411 also sells a shareable $90 Punch Card worth $100. We accept Visa, MasterCard, American Express, and cash. No personal checks please.
You can find all the show information here. You can also pick up a printed program at Fringe 411 or at any Fringe venue during the festival. Don't forget to check out our Visual Arts exhibit, After Parties, and special events happening throughout the event!
Where to Find Us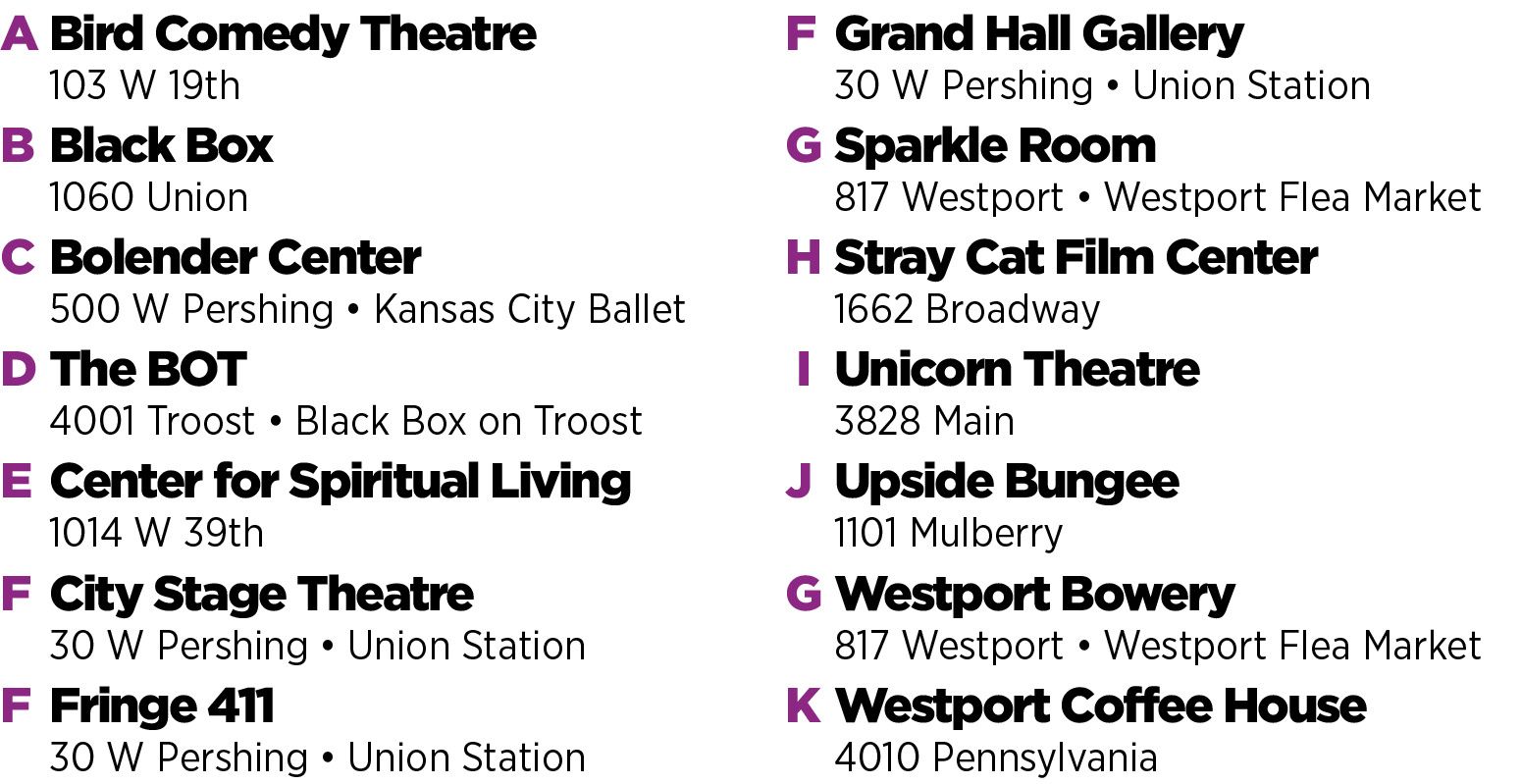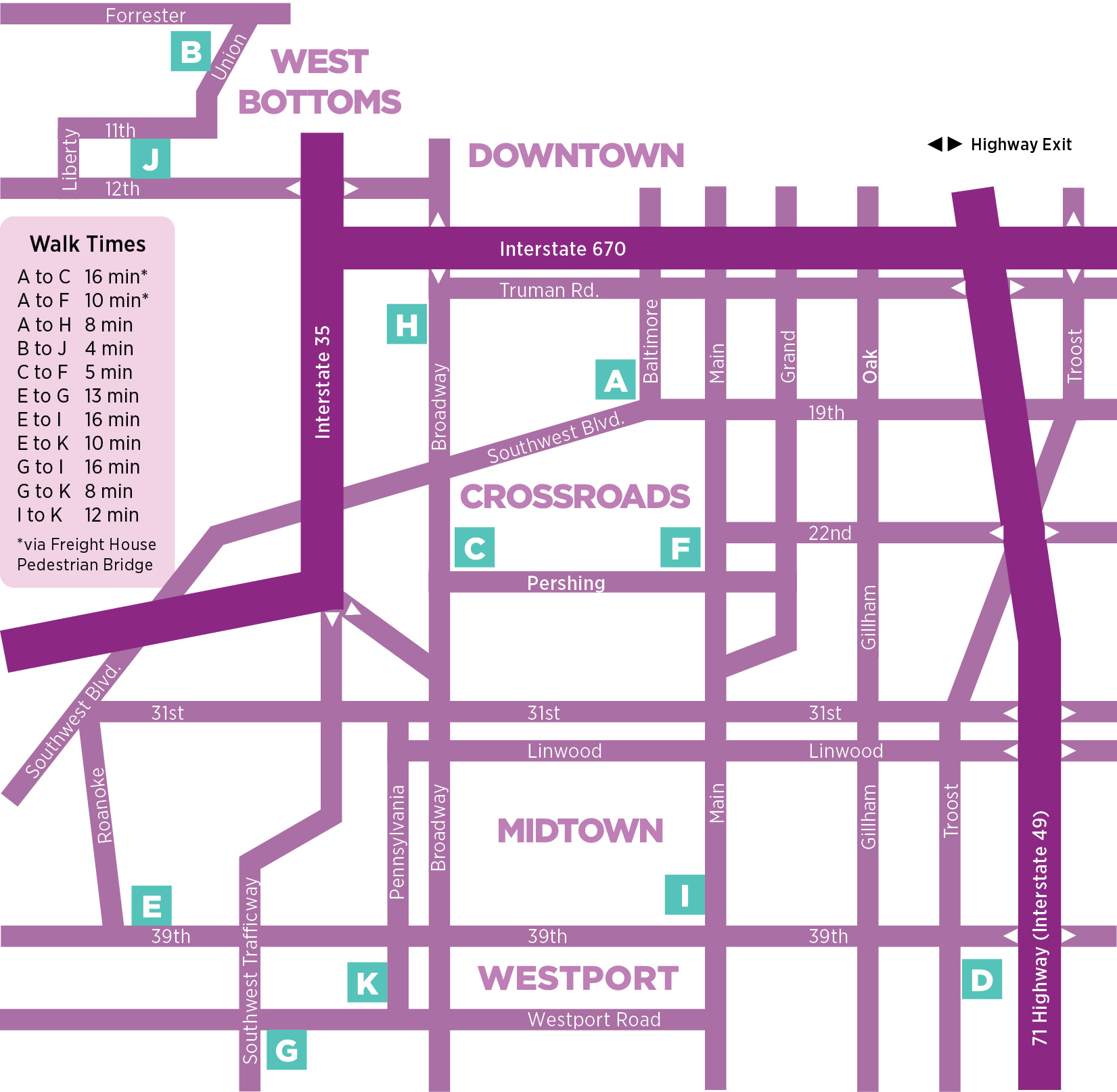 Fringe 411
Fringe 411 is the place for tickets, buttons, programs, merchandise, show information, or any general questions about the festival. It is located in the Grand Hall of Union Station next to the Fringe Visual Art exhibit. Parking in the Union Station's West Yards Garage is free for the first 30 minutes. Visit or call (816) 819-0639.
Hours
July 17-21     Noon-6pm
July 22-23     Noon-8pm
July 24-28     Noon-6pm
July 29-30     Noon-8pm
July 31      Closed
Volunteer for Fringe Bucks
Volunteers are the heart of the KC Fringe and its a great way to earn Fringe Bucks to buy tickets to shows. Positions include box office sales, ushers, house managers, and so much more. Full details on our Volunteer page!
Run Times and Ratings
All Fringe shows are sixty minutes long, and there is a half-hour between shows. Doors open ten minutes before show time. No refunds after the show begins and no late seating. Shows are rated G, PG, or R.
Reviews
Can't decide which shows to see? Check out reviews posted on each show page online, and feel free to leave your own ratings and comments.
Best of Fringe
The show with the best average attendance at each venue will receive a bonus performance on Sunday, July 31st. The winners will be announced at midnight on Saturday, July 30th at the After Party and here!
3:00pm                                                   Best of the BOT
4:30pm           Best of Center for Spiritual Living
Best of City Stage
Best of the Sparkle Room
Best of Upside Bungee
5:00pm                    Best of Bird Comedy Theatre
Best of the Bolender
Best of the Unicorn
6:30pm                                     Best of the Black Box
Best of Westport Brewery
Best of Westport Coffee House
After Parties

Black Box Outdoor Stage - 1060 Union Ave
Bring a chair and hang out with the artists, staff, and volunteers while you enjoy live entertainment. Food trucks, adult beverages, and other drinks available. Free with your $5 Fringe button.
Schedule At A Glance
Film Screenings                 July 15-17
Visual Arts Opening              July 17
The Clinic Benefit                   July 18
Opening Night Party             July 21
Live Shows                           July 18-31
After Parties                       July 18-30
Iron Artist                                    July 24
Best of Fringe                             July 31
Closing Night Party                 July 31
Special Thanks

Union Station (George Guastello, Lisa Tuso), Nale Uhl, Henderson Engineering, KKFI 90.1 FM Community Radio, KTBG 90.9 FM The Bridge, KPRS 103.3 FM Hot 103 Jamz!, Outfront Media, Mark Edelman & Theatre League, The Missouri Arts Council, Muriel McBrien Kauffman Foundation, The Neighborhood Tourist Development Fund, Schlafly Beer, Service Printing & Graphics, Mia Porterfield & Doug Higson with VMA, Adair-Exchange Bank Foundation, ArtsKC, and all our Supporters.
Your support makes a huge difference!
Want to support KC Fringe and our programs?
Inclusivity Statement
KC Fringe is committed to provide a respectful, safe environment free from harassment, violence, discrimination, bullying, and abuse. We will not tolerate participation in activities or behaviors that discriminate on the ground of race, gender, age, marital status, religious beliefs, citizenship, mental and physical abilities or sexual orientation. We provide opportunities for everyone to contribute and participate in all events and activities whenever possible and all community members are to be treated with respect and dignity. We seek to expand our reach to fight against injustices and become a more welcoming and equitable place for everyone to enjoy the performing arts.