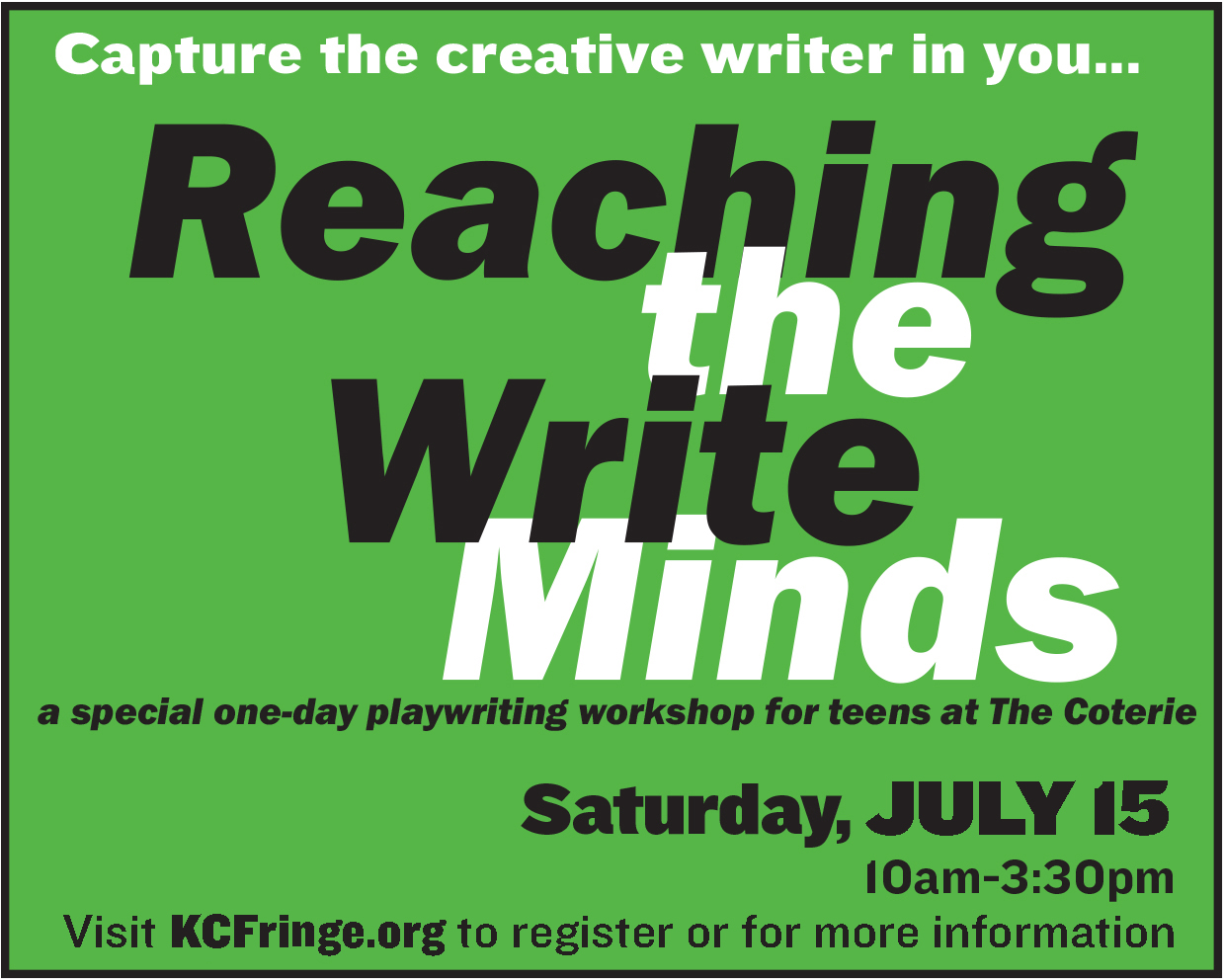 Location:

Crown Center at 2401 Grand Blvd, Suite 250
To give a voice to emerging young writers, the Coterie offers a teen playwriting seminar during which students will learn to devise dialog and action, scriptwriting format, build characters, write two monologues, create a setting, and begin the creation of a scene. Following this seminar, participants may be selected to develop their plays through The Coterie's Young Playwrights' Roundtable.
Once you purchase your ticket, you will be contacted with the specfic details..
July 15th at 10:00 AM to 3:30 PM.