KC Fringe Festival is a great place to explore your passions, stretch your imagination, and step out of your comfort zone. Our festival is neither juried nor censored so the sky's the limit! 
Fringe Festival isn't just about the performing arts. We have a visual arts show that runs throughout the event. We offer both an all-audience gallery as well as a blue gallery for our more racy pieces!
For more details head on over to our Visual Artists Page!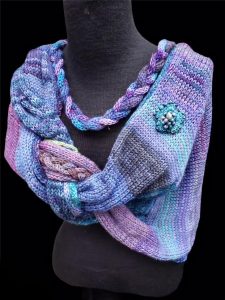 Teen Playwriting Workshop
To give a voice to emerging young writers, The Coterie Theatre offers an in-person teen playwriting seminar in the 2022 KC Fringe Festival, based on Coterie Artistic Director Jeff Church's acclaimed program that he originated at the Kennedy Center in Washington, D.C.
For more details head on over to our Teen Playwriting Workshop Page!
Welcome to the KC Fringe Festival family!
We look forward to working with you and can't wait to see you on the Fringe!