Ben Auxier's Musical Cavalcade of Fears!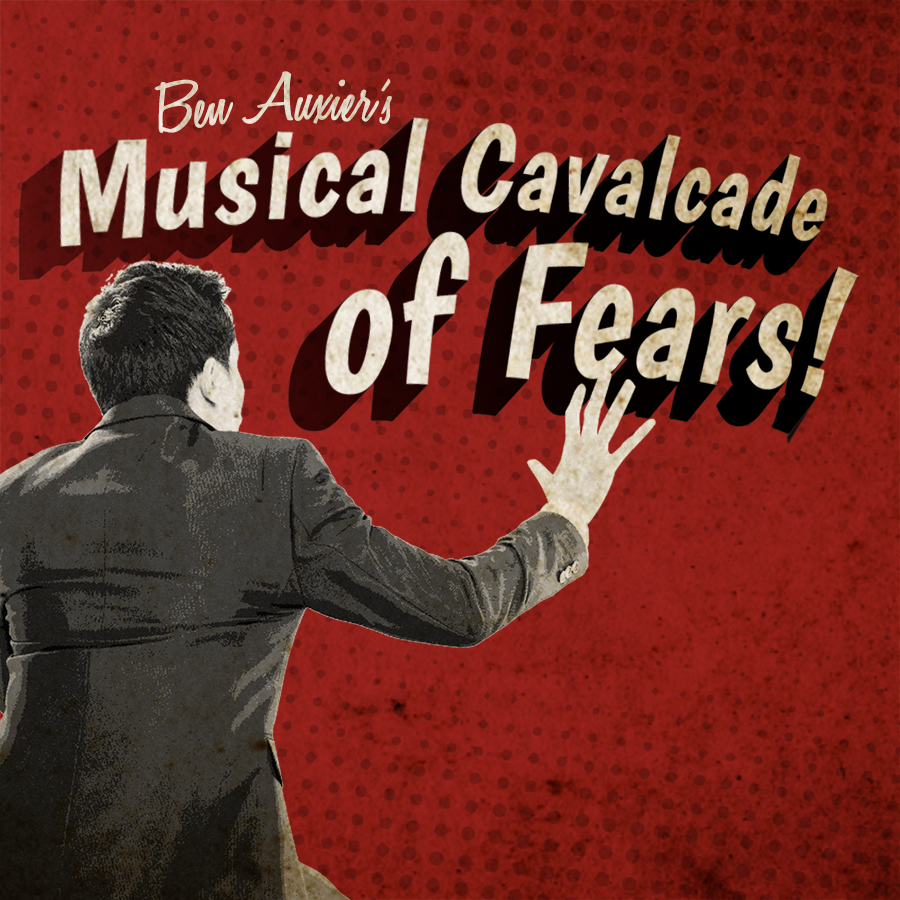 Company Name:

The Living Room Theatre and Fishtank Theatre
Genre:

Comedy, Musical, Spoken Word
Ratings:

R (adult content)
Warnings:

Adult language, Adult subjects
It's a good time to have a bad time.
Ben Auxier and Ryan McCall (part of the team behind KC-favorite musical comedies Milking Christmas and The Ballad of Lefty & Crabbe) have created a new evening of swingin' tunes, funny jokes, and inescapable fears.

This innovative and surprisingly heartfelt night of cabaret comedy premiered in a brief initial run in April to sold out crowds and audience acclaim. Be sure to catch it before it's gone again!
| Name | Role |
| --- | --- |
| Ben Auxier | Himself |
| Ryan McCall | Himself |
| Nellie Maple | Herself |
| Brianna Woods | Herself |
| Francisco Javier Villegas | Himself |
| Show | When/Where |
| --- | --- |
| Hacks | The Living Room, KC Fringe 2016 |
| Selfless | The Living Room, KC Fringe 2016 |
| Wicked Creatures | The Living Room, KC Fringe 2016 |
| The Table | The Living Room, KC Fringe 2016 |
| Second Ladies | Fishtank Theatre, KC Fringe 2016 |
| Young Black Victorian | Fishtank Theatre, KC Fringe 2016 |
| The Ballad of Lefty & Crabbe | The Living Room, KC Fringe 2015 |
| The Grave | The Living Room, KC Fringe 2015 |