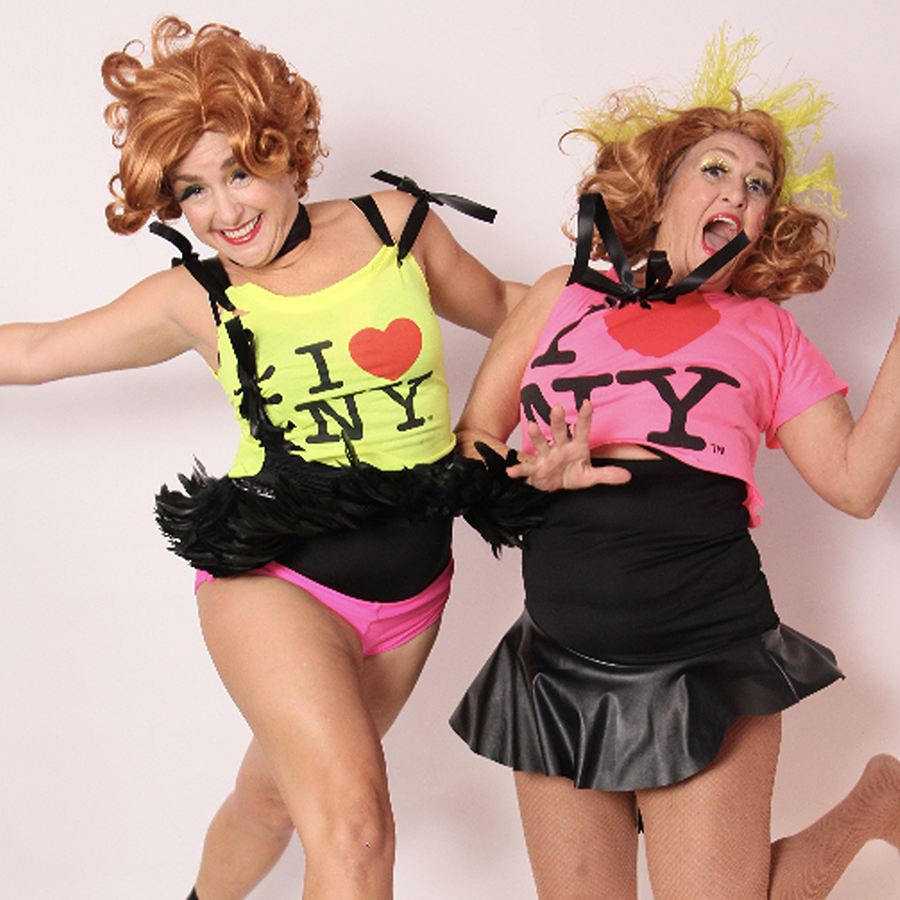 Company Name:

The Keebles
Genre:

Comedy, Dance, Music, Musical, Theatre
Ratings:

PG (parental guidance suggested)
Playwright:

Aimee & Brenda German
Warnings:

Adult language, Adult subjects, Simulated violence
| | |
| --- | --- |
| Fri 7/22 | 11:00 PM |
| Sat 7/23 | 9:30 PM |
| Thu 7/28 | 8:00 PM |
| Fri 7/29 | 8:00 PM |
| Sat 7/30 | 9:30 PM |
A mother / daughter comedy show of mirth and melody. The Keebles shatter the stage with their madcap adventures in Show Business!
Weaving a hilariously powerful tale of "flesh & blood" calamity, this display of eccentric dance, old-time country music, improv, mini-bike stunts and possibly an acrobatic gorilla - It's guaranteed to be an astounding, lively and side-splitting good time!

"It's like nuthing ya ain't neva seen before!"
| Name | Role |
| --- | --- |
| Aimee German | Ida Keeble, Usa Keeble, Don Keeble, |
| Brenda German | Yuda Keeble, Mia Keeble |
| Show | When/Where |
| --- | --- |
| Canarsie Suite | Prague Fringe |
| Canarsie Suite | Brighton UK Fringe |
| Keebles Cabaret | NOLA Fringe |