Playing Dress-Up: Kansas City Style!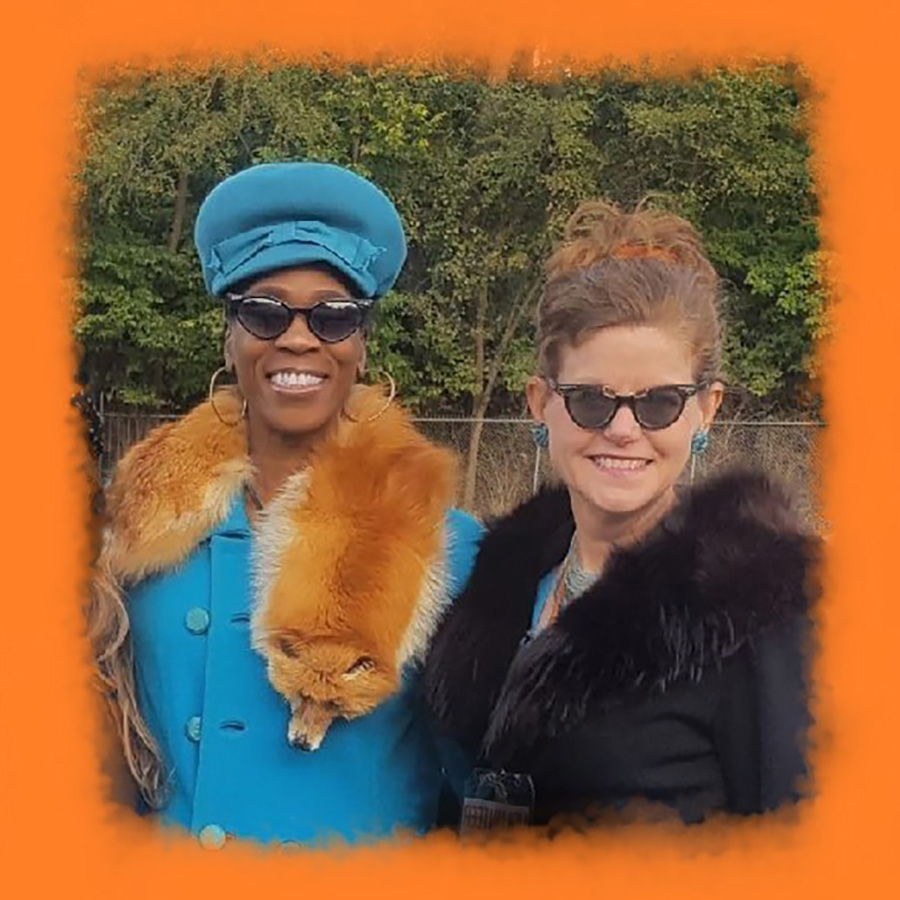 Company Name:

Karen E. Griffin and Mary L. Schmidt
Ratings:

PG (parental guidance suggested)
Warnings:

Adult language, Adult subjects
You are invited to wear your finest threads or fabulous vintage finds for a night of Playing Dress-Up. Two of Kansas City's fashionistas will share scenes and stories about life, family & what they wore. You may know Nelly Don but what about the other women behind the "seams"?
| Name | Role |
| --- | --- |
| Karen E. Griffin | Producer/Performer |
| Mary L. Schmidt | Producer/Performer |
| Show | When/Where |
| --- | --- |
| Playing Dress-Up: The Stories & Clothes of Our Lives | Kansas City Fringe 2014 |
| The Mosquito Radio Hour | Kansas City Fringe 2015-18 |