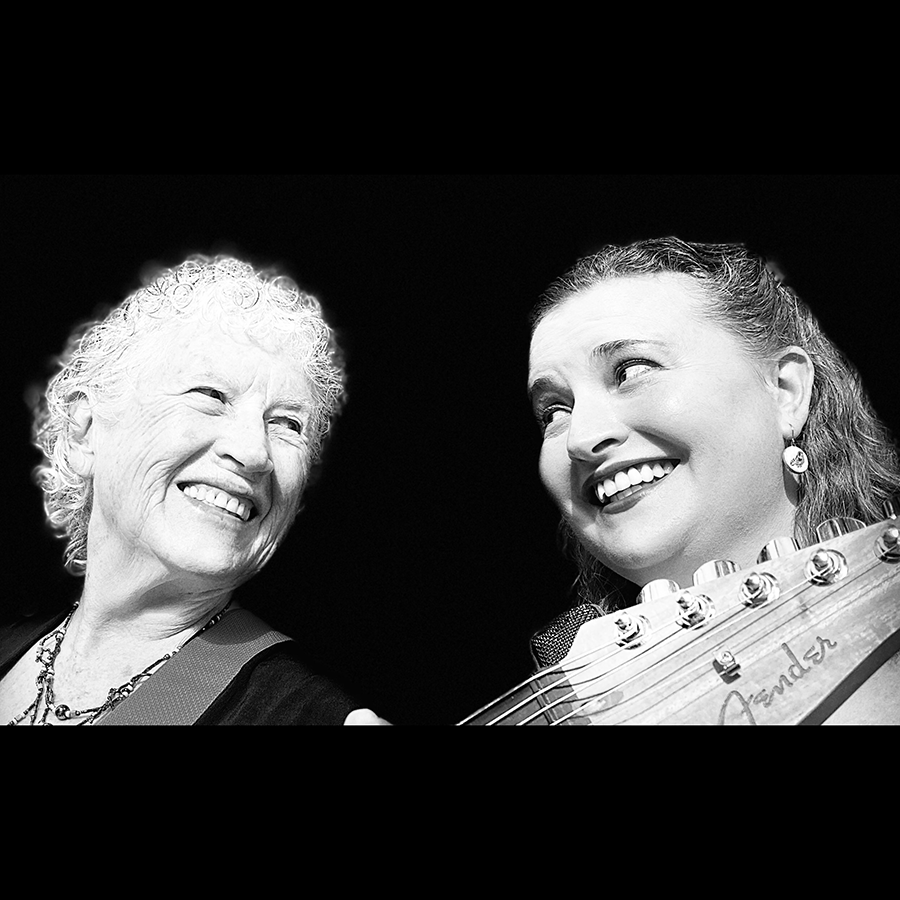 Company Name:

The Ain't Misbehavins
Ratings:

G (suitable for all audiences)
| | |
| --- | --- |
| Fri< 7/22/td> | 9:30 PM |
| Sat 7/23 | 5:00 PM |
| Thu 7/28 | 9:30 PM |
| Fri 7/29 | 6:30 PM |
| Sat 7/30 | 8:00 PM |
Martha Haehl on guitar and Roberta VonFange on vocals, The Ain't Misbehavins serve up a delicious dish of Old Standards, New Originals, and a little bit of Everything in Between. From Gershwin to Elton John — If you love music, you'll love The Ain't Misbehavins :)

LGBTQ+ Community Member Spotlight – Martha Haehl
Martha has been with her wife, Sarah Marquis, for 35 years, and has a long history of support and participation in the LGBTQ+ community. Over the years, Martha has played for many lesbian and gay, and women's festivals, events, and dances in many different bands. In the 1990s, Martha lived in Kansas City's "Womontown", helping to create a community of lesbians assisting each other to buy and fix up their houses.
| Name | Role |
| --- | --- |
| Roberta VonFange | Vocalist |
| Martha Haehl | Guitar |