For the health and safety of our patrons and performers, KC Fringe will require masks for all audience members and staff while indoors. Masks will be available at each venue. While performers are not masked on stage, they are abiding by other protocols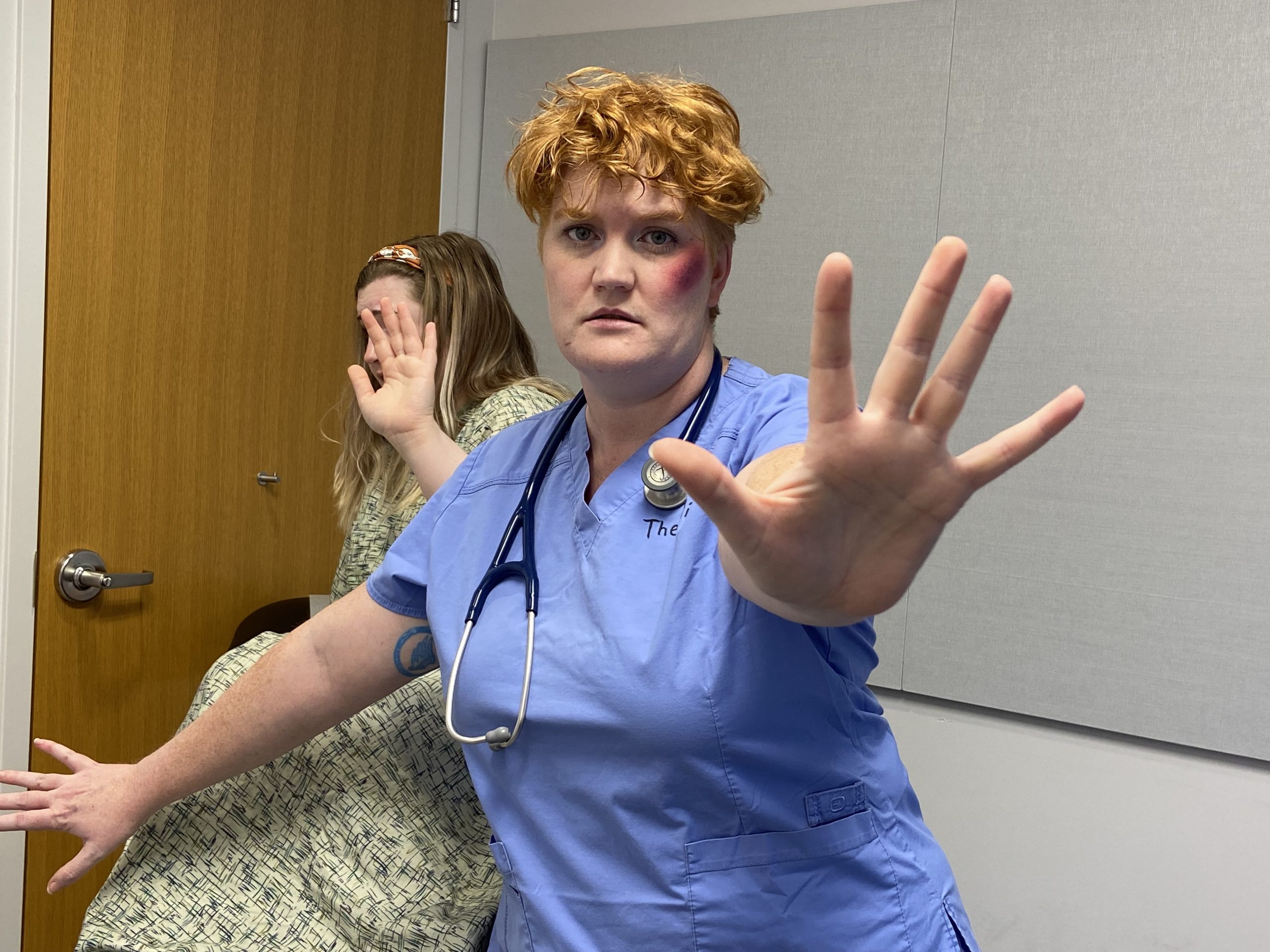 Company Name:

Thespiation!
Ratings:

R (adult content)
Warnings:

Adult language, Adult subjects, Simulated violence
The Clinic depicts the friendships and struggles of a group of healthcare providers working in one of last abortion clinics in Kansas. A battleground for reproductive freedom since 1991, the staff of Wichita Women's Health contend with providing access to those in need against continuous protests, opposition, and changing reproductive laws. When personal threats and the possible reversal of Roe v. Wade threaten the clinic itself, they are faced with providing service under impossible conditions.
| Name | Role |
| --- | --- |
| Yetunde Felix-Ukwu | Lorrie |
| Ai Vy Bui | Bree |
| Jacqee Gafford | Carole |
| Cheryl Weaver | Noreen |
| Franci Talamantez-Witte | Monette |
| Nancy Marcy | Starla |
| Vince Monachino | J D Ellis |
| Joanna Benitez | ensemble |
| Emma Carter | ensemble |
| Casye Davidson | ensemble |
| Brittany Evans | ensemble |
| Show | When/Where |
| --- | --- |
| Striking Beauty | 2017 Phosphor Studio |