Under the Direction of a Well-intentioned Woman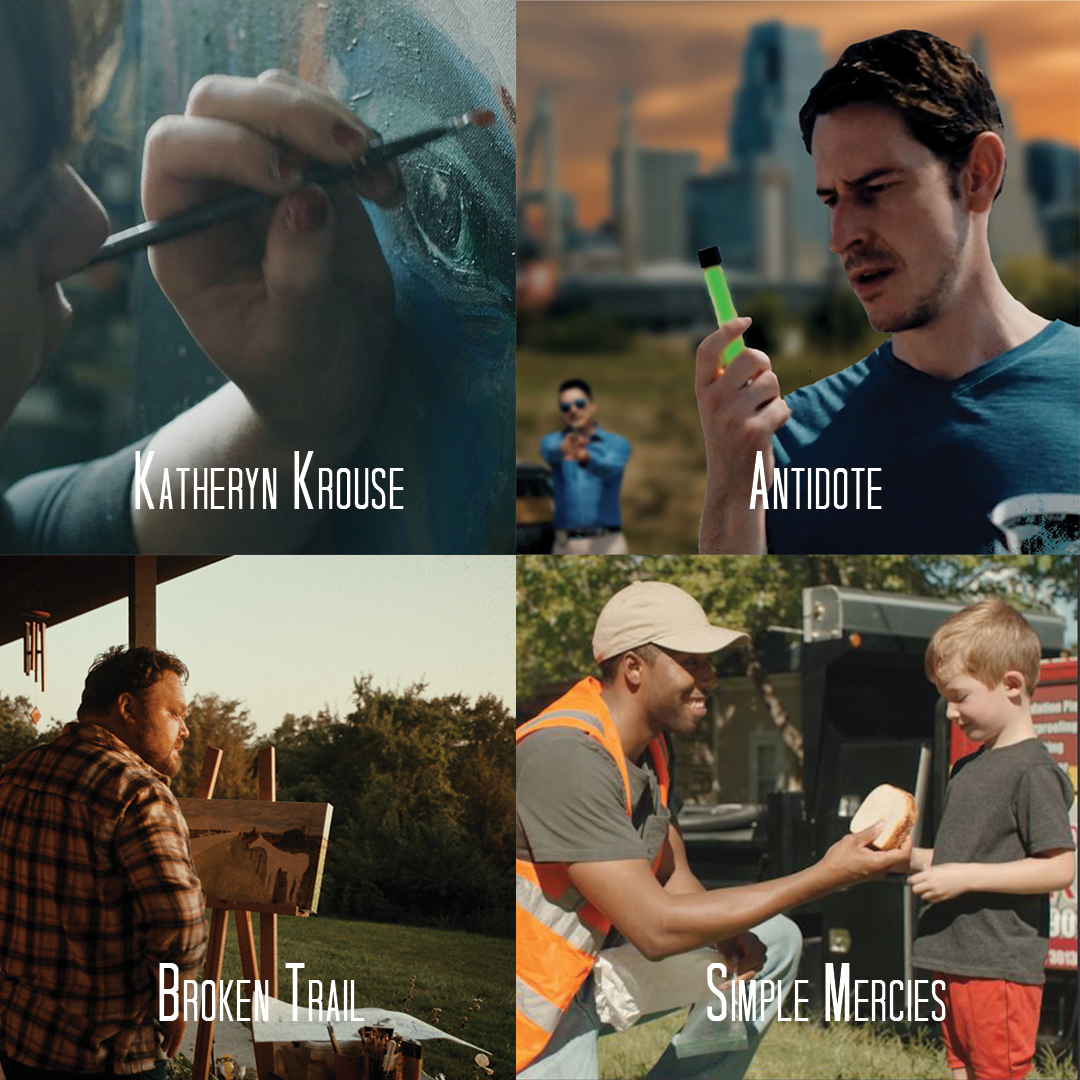 Company Name:

Karen Elizabeth, One Another Creatives
Ratings:

PG - Parental Guidance Suggested
Venue:

Stray Cat Film Center
Sat, 7/15 3:00 PM
Sat, 7/15 7:30 PM
Sun, 7/16 1:00 PM
What do a bio-doc, a sci-fi, a horror, and a faith-based drama have in common? This eclectic program begins with award-winning co-directed shorts by Karen Elizabeth and culminates with her 2023 solo directorial drama. Katheryn Krouse. A mini bio about a sight-impaired fine artist.
Antidote. A poisoned man must run against the clock to find a life-saving serum.
Broken Trail. A haunted western artist has a terrible homestead secret.
Simple Mercies. A man helps a neglected boy despite opposition.

Directors: Nicholaus James, Davis DeRock, Karen Elizabeth
Cinematographers: Nicholaus James, Stephen Hancock, Wayne Gassmann
Starring: Katheryn Krouse (as herself), Davis DeRock, Kimberly Igla, Chad Crenshaw, Matt McCann, Shawna Peña-Downing, André Cazenave, Dawson Krug, Dawn Linneman, Abby Knoettgen, Abigail Sharp