Black When I Was A Boy Part I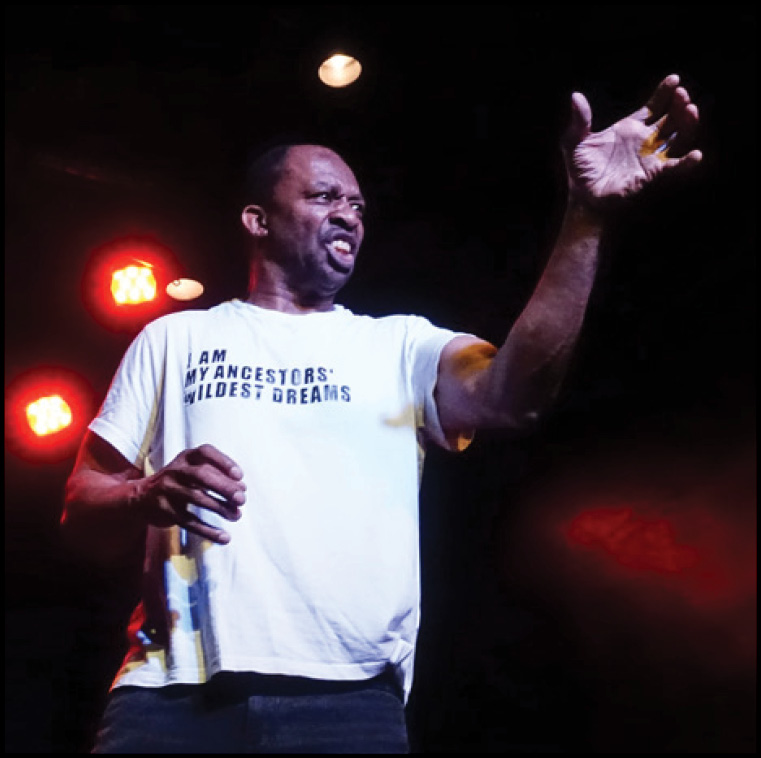 Company Name:

Sage Black Productions
City/State:

Los Angeles, CA
Genre:

Spoken Word, Storyteller, Theatre
Ratings:

G - Suitable for All Audiences
Fri, 7/21 5:30 PM
Sat, 7/22 4:00 PM

Look for the special ticket pack of both shows for $20

See Black When I Was A Boy Part II: Blacked Out
Fri, 7/21 8:30 PM
Sat, 7/22 7:00 PM
Sun, 7/23 2:30 PM
Tues, 7/25 7:00 PM

"A moving, humorous look at a complex and powerful coming of age story, featuring the
recollections of - Frankie Bates - emerging from childhood. Bates grows into a teenager in Hill City, Kansas ( pop 1,700) in the 70's and 80's in a mostly white community, his friends explore and stretch their understanding of sex, drugs, and rock and roll, he himself is tasked with developing tools for survival."
Hollywood Fringe Solo Fest Asheville Fringe Charm City Fringe 36p Festival Last Frontier Festival. Special Guest Performer - Cyrano's Theatre Company Anchorage Alaska and Seattle Fringe.