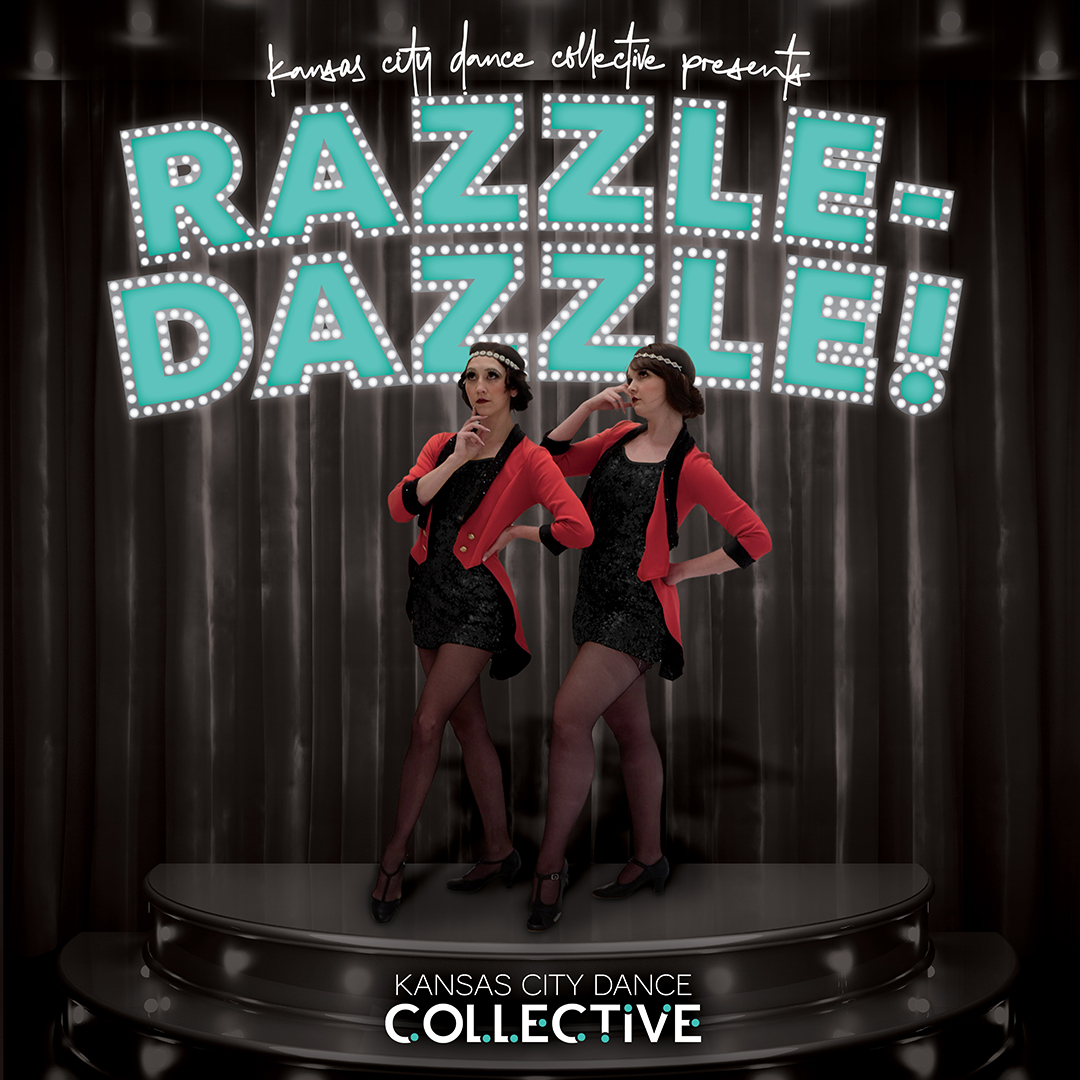 Company Name:

Kansas City Dance Collective
Ratings:

G - Suitable for All Audiences
Venue:

Bolender Center - Kansas City Ballet
| | |
| --- | --- |
| Tue, 7/25 | 5:30 PM |
| Wed, 7/26 | 5:30 PM |
| Thu, 7/27 | 5:30 PM |
| Fri, 7/28 | 5:30 PM |
| Sat, 7/29 | 5:30 PM |
Step back in time to the glamorous era of the 1920 with Kansas City Dance Collective and experience the enchantment of Razzle-Dazzle! Vintage jazz and Fosse-inspired choreography, by our classically trained, professional company will leave you in high spirits.
In this captivating show, the dancers of KCDC take center stage using the silent film era as inspiration based on its timeless, poetic and expressive style of storytelling.

Razzle-Dazzle will leave you yearning for more. Don't miss out!
Mallory Gittemeier, Taylor Holiman, Kirstie Moot, Jessica Parra, Megan Robinson, Virginia Smith, Kristin Sumter, Paco Vitug, Susan Williams, Sophie Yancey, 29 local youth dancers