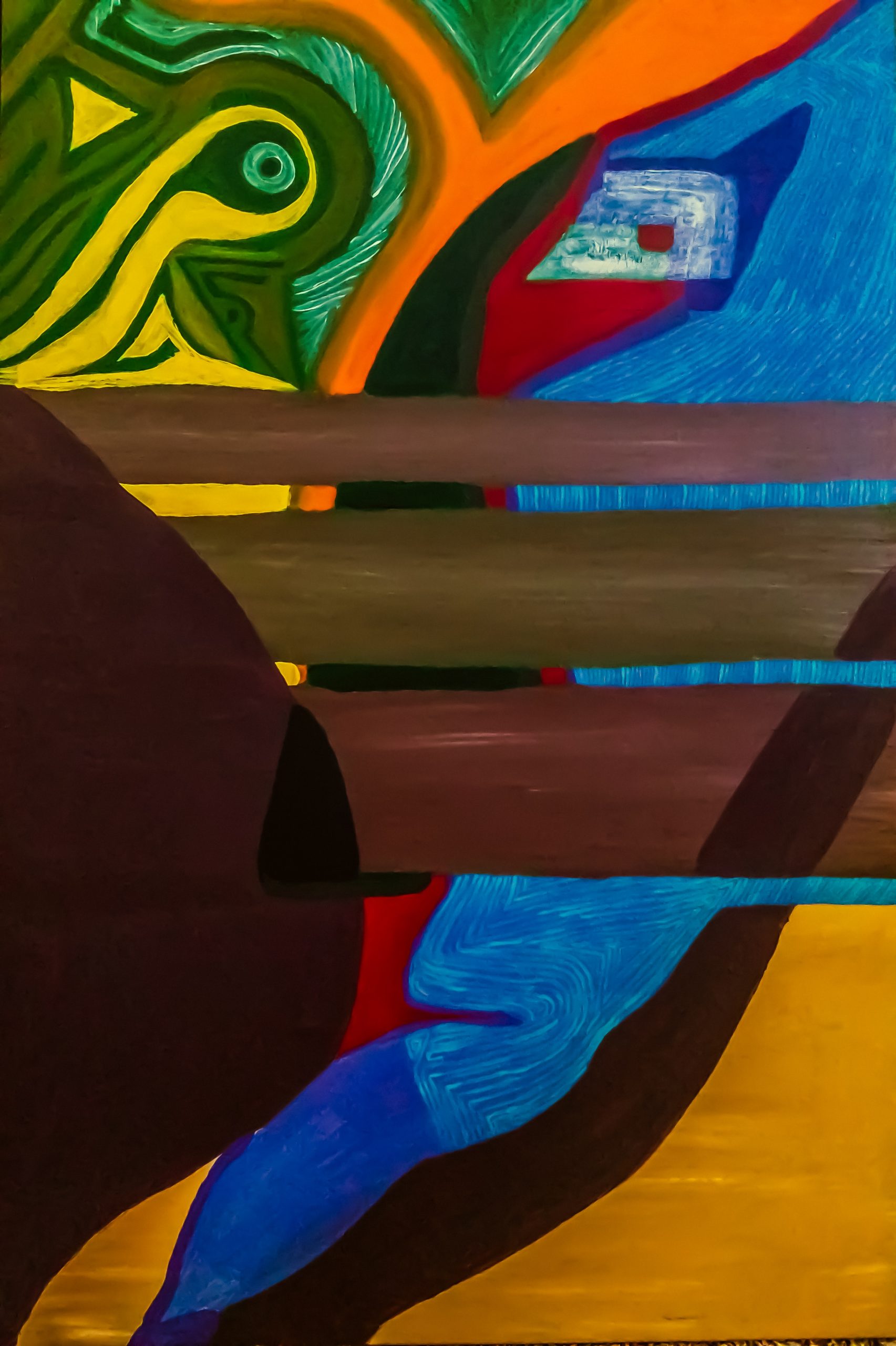 My process: Begin painting with no idea of what to make, start to get an idea, mess that up, repeat until canvas is completely covered.

Visual Art is therapy for me and has helped me through hard times. I paint with acrylics and watercolors, then I make new iterations of the paintings digitally with algorithms.

I'm also a Storyteller and Producer. Look out for Ace Lovelace's Cipher1 Productions every other Summer at Live Fringe! Coming back in 2024. See you then!