2022 KC Fringe Visual Arts
Visual Art Exhibit

July 17-30
KC Fringe is once again proud to bring you our unjuried visual arts show at Union Station. Experience visual art in all its forms from painting, photography, neon, sculpture, and more. There will be something for everyone at this feast of the eyes.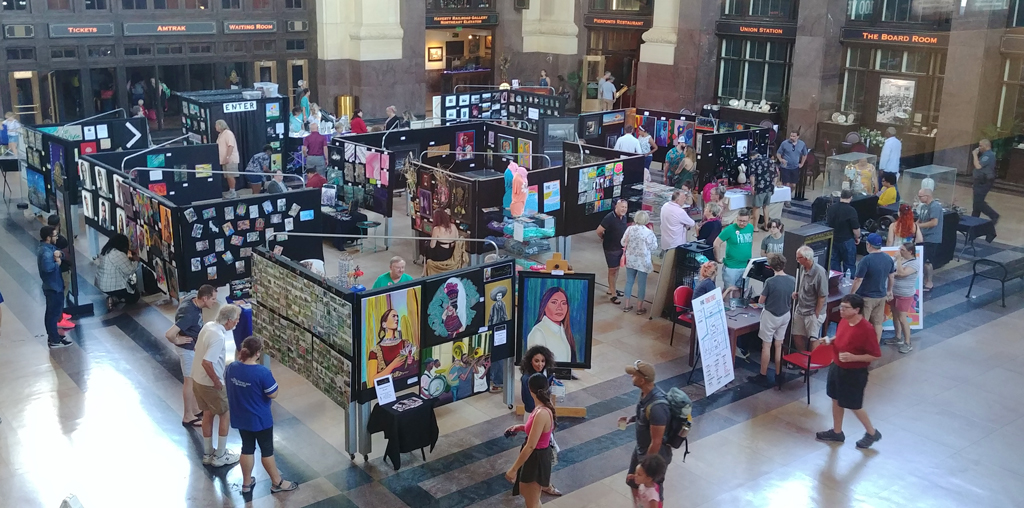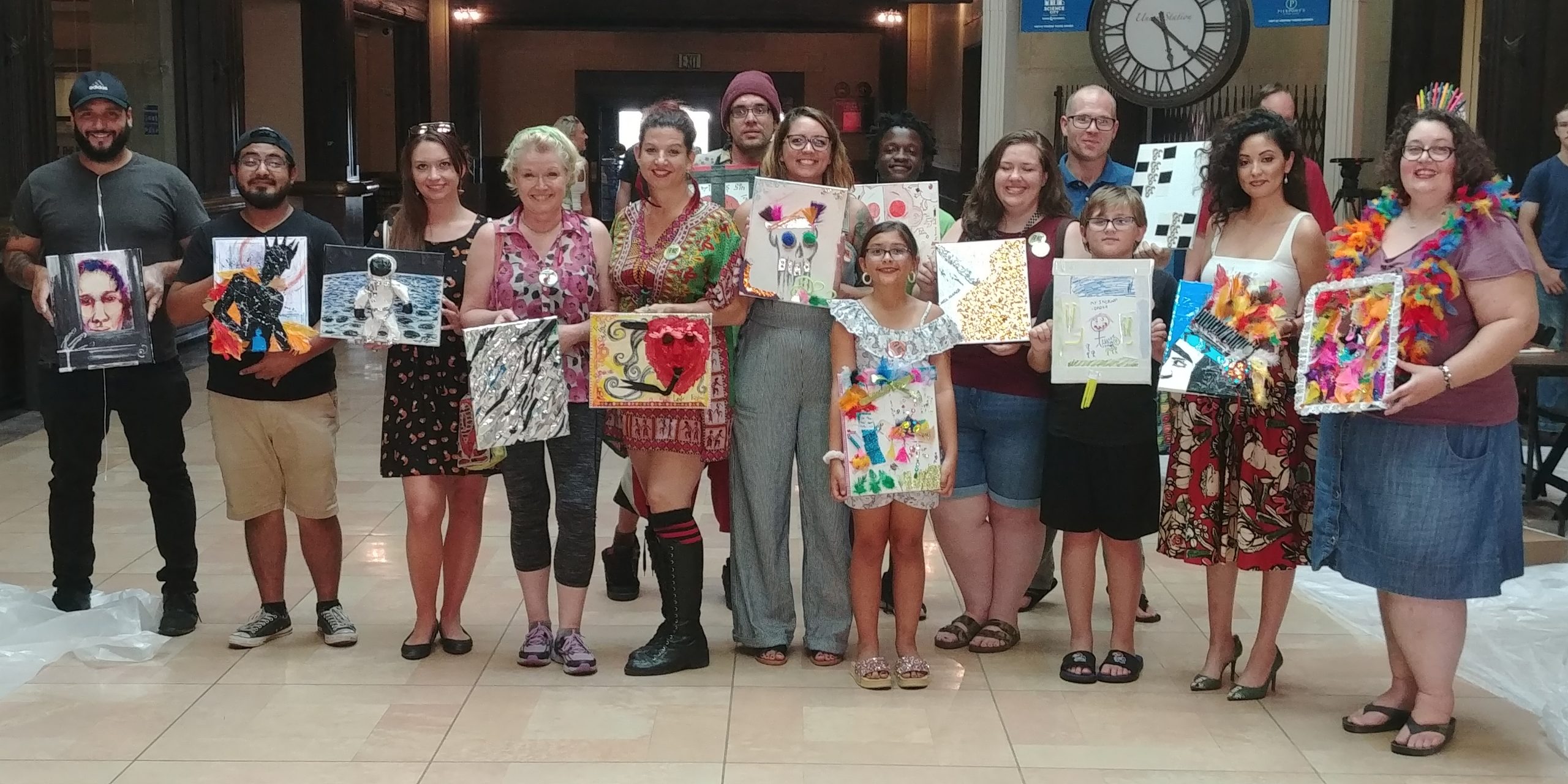 Opening Reception


Sunday, July 17 3-5pm
Union Station Grand Hall ~ 30 W Pershing
Come meet our Visual Artists, check out the art, and enjoy refreshments!
Iron Artist


Sunday, July 24 3-4pm
Union Station Grand Hall ~ 30 W Pershing
Several contestants, a box of art supplies, and a mystery ingredient. What will they create? Who decides the winner? You do of course! Whoever has the most votes at the end of the hour wins our fabulous prize and prestige as the 2022 Iron Artist.
FringePrize
KC Fringe is excited to bring back the FringePrize Invitational. A free public contest. FringePrize pits our Visual Artists against each other in an exciting artistic extravaganza. Voting will begins July 17th and runs through July 30th. The public is invited to come vote for their favorite of the favorites among the entries, and the artist with the most votes wins our fabulous FringePrize!